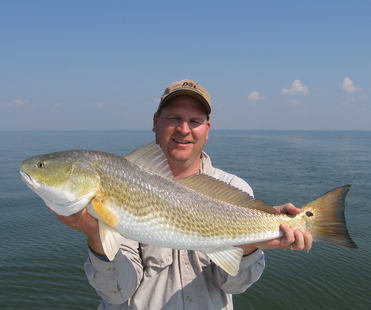 Rods, reels, & tackle (feel free to bring your own rod & reel if you
have one that's your favorite).


All trips are artificials only. Lures are provided.


Your catch cleaned and bagged for your trip home.




Texas Fishing License with a Saltwater Stamp


Ice chest with your food and beverages


Ice chest for your take-home fish
(Trout, Redfish, Flounder)


Hats, sunglasses, and sunscreen (minimum SPF 15)


Jackets may be required for fall and early spring


Neoprene chest-waders for fall and early spring


Boat / Deck shoes (no black soles, please)







Fishing for Trout, Redfish, & Flounder



Half Day = $600.00
$100 for 4th, extra person

Full Day = $700.00


$100 for 4th, extra person


All rates are for 1 to 3 persons



$200.00 non-refundable (except for inclement weather) deposit required for all trips.
Cancellations must be made within 2 weeks of scheduled trip in order to receive a full refund of deposit.



We accept Credit Cards and PayPal account payments.
Please click payments button to make your payment.